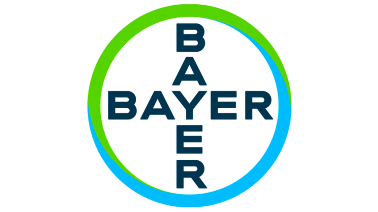 Bayer
Bayer's Crop Science Division
ranks third among the world's largest companies engaged in the development of innovative agricultural technologies. We help increase agricultural productivity by making a significant contribution to society by ensuring proper supply of high quality food, feed, fiber and renewable raw materials.
The opportunities and difficulties that are driving the global agricultural community are complex and unpredictable. The growth of the planet's population, changes in food habits and changing climatic conditions, among other things, have a negative impact on the present and future of agricultural production. How to increase productivity and reach a safe level of food quality for nearly 10 billion people who will inhabit our planet in 2050? How to help plants survive in conditions of constant change of climatic conditions? How better to support small farmers and large-scale agricultural production? How to provide consumers with exclusively high-quality and safe food products? We commit ourselves to solve these problems with the help of expert expertise in the field of seed production, innovations in the field of chemical and biological protection of the crop, as well as services for modern resource-saving agriculture.
Solving some of the main problems of modern agriculture requires innovative solutions. Increased plant resistance in view of increasing climate variability will be no less important than developing control of the latest methods of controlling pests, weeds and plant diseases. Consequently, we invest around 10 percent of our annual research and development revenue, which in 2012 was about 850 million euros. As a leader in innovation in our industry, our goal is to develop the first and best in its class solutions in the field of seed production as well as chemical and biological protection of the crop. By creating a supportive environment for cooperation and interaction between different disciplines of knowledge, cultures and markets, we work with external partners, and, recognizing the importance of knowledge of local conditions, we seek to integrate them with our global experience.
You can find out more about the structure of the company by going to this link.